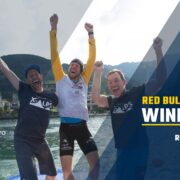 Falar sobre o titulo desse post me parece muito sem graça não acha?… Mais uma vez deu ele… Incrível, não?… Equipamento, experiência, preparo fisico, mental, apoio, patrocínio, o que difere dos demais, sem dúvida todos os quesitos mencionados anteriormente mas o fundamental é a OUSADIA… Ele chama o risco para ele, mas os outros do primeiro pelotão também fazem isso, mas a diferença… Ele joga no certo, como vou explicar, jogar no certo tem também a sorte como pré requisito e ele tem… Já tive oportunidade de ver voar em Etapas do Paragliding World Cup e no Mundial, ele erra, sim, mas pouco… É aquela pessoa que absorve todas as informações e tudo fica arquivado em seu HD cerebral, rodando sem parar… Tipo gosta o que faz, estuda e sabe muito… Vem mais um da Academia Suiça a se destacar a cada prova, está muito forte fisicamente, mostrando para que veio, abandonou o Circuito Mundial de Race to Goal para cair de cabeça no Hike and Fly… Patrick von Kanel 2º colocado numa recuperação incrível… Sabe o lance de OUSADIA, pois bem ele fez e se deu mal numa determinado estágio que lhe custou caro… Maxime Pinot outro que errou, falar em errar é muito fácil abrigado e seguro atras da tela do PC, acompanhado de uma bebida favorita… Mas também lhe custou caro, a equipe falhou em dar dicas e aconselhar?… Ficar monitorando seu oponente naquela ocasião e seguir juntos na mesma rota, não seria uma tática realista, mas não foi, o tal pulo do gato, falhou… Acabou chegando em 4º, vai ter que sentar e repensar aonde falhou e daqui a 2 anos retornar… Creio que a grande frustração dos apostadores…. Já o austríaco Simon Oberrauner vem numa evolução em sua participação no RedBull X-Alps, 5º em 2017, 6º em 2019 e agora a 3º posição… Com certeza mais um para brigar em 2023.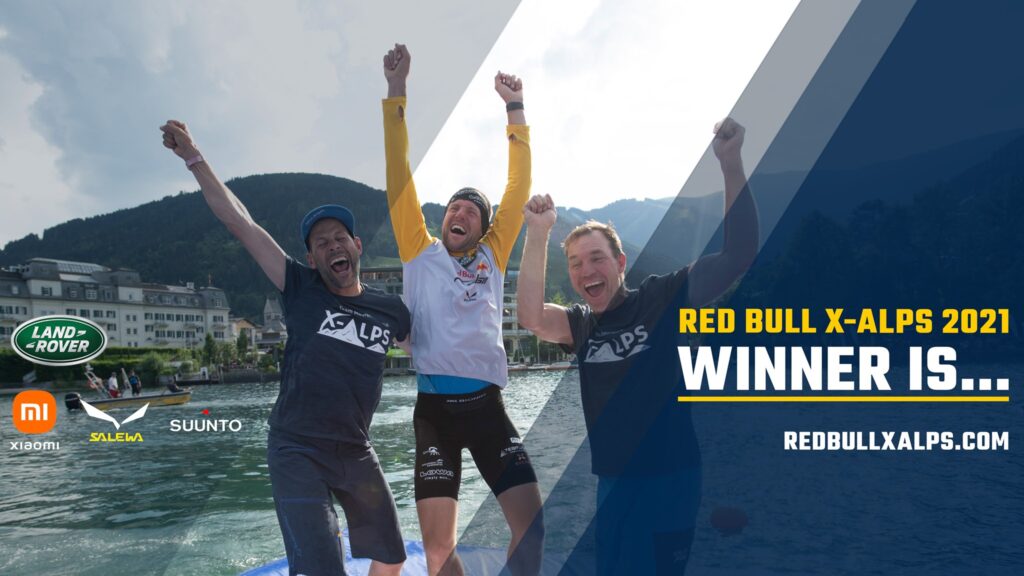 Maurer e Equipe
 Patrick von Kanel – 2º Colocado.
Para brasileiro Antonio Augusto, pandemia e falta de recursos impossibilitaram a sua participação no evento, mas deu para ter uma idéia que o aporte financeiro é tão importante como a experiência em altas montanhas, com gelo e neve, se quiser participar em 2023, seu treinamento terá que incluir a ida a Europa e treinar nessa condições extremas que não temos aqui nos trópicos, seja em competições que seria o ideal para adaptação a essa região.
Sobre o evento, vi nos comentários muitas criticas sobre as LIVEs… Hahahahah se no primeiro mundo os caras passam perrengues, estou satisfeito com o trabalho que fazemos aqui no Brasil e fez com que um START tenha sido dado para a AIRBOYS team… Quem sabe né Boni, em 2023 vamos fazer essa trip?